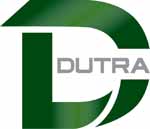 Outreach Coordinator
Donna Fraser
Project Estimator
Tim Ekren/Mike Edde
Contact Information
2350 Kerner Blvd., Ste 200
San Rafael, CA 94901
Telephone
(707) 374-0131
Fax
(707) 374-6848
The Dutra Group
is seeking qualified DBEs, MBEs, WBEs
Project Name
Beach Nourishment at Nags Head
Bid/Contract #
--
Awarding Agency
The Town of Nags Head, Dare County, North Carolina
Project Location
Nags Head, Dare County, NC
Bid Date
03/15/2018 at 11:00
Project Details
We are seeking quotes for the following items fencing, dredge and construction support supplies, fuel, oil and grease, environmental monitoring, welding, steel supplies, grading and other miscellaneous supplies.

Scope of work: Consist of dredging by ocean hopper dredge and /or cutterhead suction dredge, placement, grading, and environmental protection as specified under federal and state permits of up to 4M cubic yards on 52,8000 linear feet of Nags Head Beach.
Bidding Documents are available for download from the website at https://tinyurl.com/NagsHead2018 at no charge.