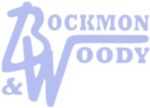 Outreach Coordinator
Jennifer Davalos
Project Estimator
Gary M. Woody / Tony Duscio
Contact Information
1528 El Pinal Drive
Stockton, CA 95205
Telephone
(209) 464-4878 ext. 125
Fax
(209) 464-2615
Bockmon & Woody Electric Co., Inc.
is seeking qualified DVBEs
Project Name
Joe Michell K-8 Interim Housing Relocation (MULTI-PRIME BID)
Bid/Contract #
Bid Package #03- Electrical and Fire Alarm
Awarding Agency
Livermore Valley Joint Unified School District
Project Location
Livermore, Alameda County, CA
Bid Date
04/18/2018 at 14:00
Project Details
The bid consists of Multiple Prime-Contractor bid packages.

We are bidding as a General Contractor for Bid Package #3: Electrical, Low Voltage, and Controls (C10 and C7 license required)

We are seeking pricing for: Fire Alarm, Pullboxes, Sawcutting ONLY (We will Patch)
100% Performance and Payment Bonds may be required for full amount of the subcontract price. Subcontractors must possess current insurance and worker's compensation coverage. Bockmon & Woody Electric Co., Inc is an Equal Opportunity Employer. Plans are available for viewing at the link location on the Invitation to Bid attached here.