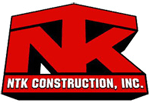 Outreach Coordinator
Nancy Felden
Project Estimator
Tin Tran
Contact Information
501 Cear Chavez Street, Suite 115
San Francisco, CA 94124
Telephone
(415) 643-1900
Fax
(415) 643-1300
NTK Construction, Inc.
is seeking qualified DBEs, MBEs, WBEs, DVBEs, SBEs, San Francisco LBEss
Project Name
L Taraval Improvement Project SF Zoo to Sunset Boulevard
Bid/Contract #
Contract No. 1306
Awarding Agency
City & County of San Francisco; San Francisco Municipal Transportation Agency;
Project Location
San Francisco, San Francisco County, CA
Bid Date
11/14/2018 at 03:00
Project Details
- Traffic Control
- Asphalt Concrete Planing
- Asphalt Concrete Paving
- Flatwork
- Landscaping
- Utilities
- Water & Sewer Work
- Misc. Metal
- Handrails and Barrier Railings
- Platform ADA Signage
- Electrical

We are an equal opportunity employer. The plans and specs are available for your review at our office or can be obtained from:
SFMTA
One South Van Ness Ave., 3rd Flr.,
San Francisco, CA 94103,
Contact is: Hyun, Evan Evan.Hyun@sfmta.com .

The following participation goals have been established for this contract:

Small Business Enterprise (SBE): 10%
African-American Disadvantaged Business Enterprise (DBE): 5%
Woman-Owned Disadvantaged Business Enterprise (DBE): 5%

Bonds may be required.