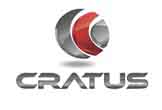 Outreach Coordinator
Suverce Yildirim
Project Estimator
Michael Kirwan
Contact Information
945 Taraval St, Suite 302
San Francisco, CA 94116
Telephone
(415) 939-2840
Fax
(415) 520-6037
Cratus Inc
is seeking qualified DBEs, MBEs, SBEss
Project Name
BAY POINT SEWER REPAIRS PHASE IV, PROJECT 18119
Bid/Contract #
18119
Awarding Agency
Delta Diablo
Project Location
Bay Point, Contra Costa County, CA
Bid Date
05/21/2019 at 02:00
Project Details
Cratus, Inc are requesting quotes from Certified DBE Subcontractors, Suppliers & Haulers for construction of the Delta Diablo's Bay Point Sewer Repairs Phase IV.

The work includes removal of approximately 4,880 linear feet (LF) 6 and 8-inch diameter sewer and replacement with 8-inch diameter sewer; rehabilitation of approximately 2,100 LF sewer with cured in place pipe (CIPP) and point repairs; abandonment of 270 LF of 6" sewer; construction of 1ea. new manhole; replacement of 23ea. manholes and modification of 2ea. drop manholes and construction of 1ea. new drop manhole; 34ea. point repairs for 6 and 8-inch-diameter sewers; 8ea. point repairs for 10-inch diameter sewers; lateral reinstatements; sewage bypassing; and site restoration, including paving and sidewalk replacement and other works.

Quotes are Requested from qualified contractors for scopes including but not limited to, Traffic Control, Saw Cutting, AC Paving, Pavement Striping, CIPP, MH Rehabilitation, Trucking, Utility locating, Surveying, & Supply of Construction aggregate, Pipe and other materials.

The Engineers Estimate for the project is $4,700,000.00.

Plans & Specifications are available at our office or can be requested from Engineering Service department of Delta Diablo at 925-756-1900.
Please contact our office with any questions or for help with bidding, bonding or insurance.

We are an equal opportunity employer. The plans and specs are available for your review at our office. Bonds will not be required from qualified subcontractors.