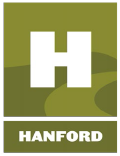 Outreach Coordinator
Cindy Orme
Project Estimator
Dan Palmer
Contact Information
765 Baywood Dr., Suite 237
Petaluma, CA 94954
Telephone
(707) 996-6633 ext. 116
Fax
(707) 996-6601
Hanford Applied Restoration & Conservation
is seeking qualified DVBEss
Project Name
Bel Marin Keys Unit V Wetland Restoration Project Phase I
Bid/Contract #
Contract No. 19-006 Project No. SCC 99-108-44
Awarding Agency
California Natural Resources Agency - State Coastal Conservancy
Project Location
Novato, Marin County, CA
Bid Date
08/29/2019 at 02:00
Project Details
Hanford Applied Restoration & Conservation (HARC) is bidding the Bel Marin Keys Unit V Wetland Restoration Project Phase I as a General Contractor.
Engineer's Estimate: $17 million Completion Nov. 2020 $850/day L.D.'s
DVBE Goal: 4%


Hanford is requesting the following trades including but not limited to: Trucking/Hauling, 63" NSD (Novato Sanitary District) Sewer Outfall Pipe, Electrical, SWPPP, Construction Staking and Settlement Monitoring Platforms, Concrete Structures, Pile Driving, Pump Station Mechanical, QC Testing, 12" Ductile Iron Pipeline Outfall System, Hydroseeding, HDPE and Ductile Iron Pipe Materials, Geotechnical Instrumentation, HDPE Fusion Welding, Heavy Equipment Rental.

Your company's certification must be current. Please submit a copy of your certification with your quote.

Dan Palmer (Cell no. 707.835-3443 or d.palmer@hanfordarc.com) is the estimator bidding this project. Please contact him should you have questions regarding the scope of work, interpretation of plans or specifications. Bid forms, drawings and specifications for the project may be obtained via the State of California DGS website: https://caleprocure.ca.gov/pages/Events‐BS3/event-search.aspx.
Search event ID 0000013689.


HANFORD APPLIED RESTORATION & CONSERVATION IS AN EQUAL OPPORTUNITY EMPLOYER