Welcome to
DBE Journal
, formerly
Outreach Impact
.
Find Subcontract Opportunities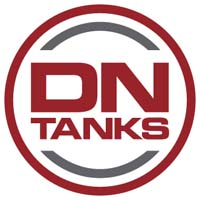 Outreach Coordinator
Valerie Collins
Project Estimator
Stephen Puopolo
Contact Information
11 Teal Road
Wakefield, MA 01880
Telephone
(781) 246-1133
Fax
(781) 224-5115
DN Tanks, Inc.
is seeking qualified MBEs, WBEss
Project Name
Wastewater System Improvements
Bid/Contract #
Contract No. 1 - General
Awarding Agency
City of Ogdensburg
Project Location
Ogdensburg, St. Lawrence County, NY
Bid Date
11/08/2019 at 5:00
Project Details
Concrete Supply
Concrete Placement
Concrete Testing
Construction Equipment Rental
Construction Material Supply
Crane Rental
Rebar Furnish & Install
Project requires signing Project Labor Agreement.
For Plans and Specifications for the Ogdensburg, NY project contact Valerie Collins at valerie.collins@dntanks.com or at (781) 224-5115.


Copyright © 2020, DBE GoodFaith, Inc. All rights reserved.