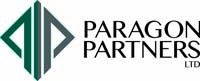 Outreach Coordinator
Jessie Pimentel
Contact Information
5660 Katella Avenue, Suite 100
Cypress, CA 90630
Telephone
(714) 379-3376 ext. 117
Fax
(714) 908-8484
Paragon Partners Ltd.
is seeking qualified DBEss
Project Name
On-Call Real Estate Title, Acquisition, and Relocation Assistance Services for Federal-Funded and Non-Federal Funded Projects
Bid/Contract #
RFP BRC0000011
Awarding Agency
County of Los Angeles Department of Public Works
Project Location
Various, Los Angeles County, CA
Bid Date
03/10/2020 at 02:00
Project Details
In support of the 21% DBE goal for this proposal pursuit to the County, Paragon has identified the following sub/supply categories we would like to sub-contract to qualified DBE firms: Title and escrow Services; Acquisition; Relocation Assistance. Full scopes of work can be found in the RFP or you may request copies from the provided Paragon contact. Full Copy of RFP: https://dpw.lacounty.gov/contracts/aed_rfp/ProjectDetail.aspx?project_id=BRC0000011
Please reach out should you require any technical assistance or information related to the requirements for the work which you are interested in, and /or require assistance in obtaining the necessary equipment, supplies, materials or related assistance.