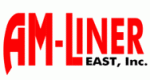 Outreach Coordinator
LA Whetzel
Project Estimator
Mel M. Willett / Michael Wadding
Contact Information
601 Jack Enders Blvd.
Berryville, VA 22611
Telephone
(540) 955-9671
Fax
(540) 955-2872
AM-LINER EAST, INC.
is seeking qualified MBEs, WSSC/SLBEs
Project Name
Area Water and Sewer House Connection Construction
Bid/Contract #
IFB for AC6932A20
Awarding Agency
WASHINGTON SUBURBAN SANITARY COMMISSION
Project Location
Various Locations, Prince George's & Montgomery Counties County, MD
Bid Date
05/28/2020 at 02:00
Project Details
This work consists of constructing approximately 11,000 LF of 1 inch through 2-inch water house connections; approximately 2,600 LF of 4-inch through 6-inch sewer house connections and approximately 335 LF of 1 ¼ inch pressure sewer house connections for approximately 150 new services installations at various locations in Prince George's & Montgomery Counties, Maryland on an annual basis. This contract will be for a base term of two (2) years with a two (2) year option to renew if exercised by the Commission.
We are an equal opportunity employer, offer quick pay agreements and intend to negotiate with qualified Subcontractors for project participation.
Plans and specifications are available for review at our office or Digitally upon request. For assistance in obtaining bonds, lines of credit and or/insurance for this or any of the above information please contact AM-Liner East, Inc. at lwhetzel@amlinereast.com or LA Whetzel @ 540-955-9671 Ext. 109.