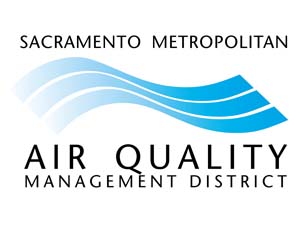 Is seeking qualified DBEs, MBEs, WBEs
Outreach Coordinator
Veronica Ruvalcaba
Telephone
(279) 207-1148
Fax
(279) 207-1144
Address
777 12th Street, Ste. 300
Sacramento, CA 95814
Project Name
Permitting & Compliance and Transportation Incentives Software Solution(s)
Bid/Contract #
RFP No.2021-003
Awarding Agency
Sac Metro Air District
Project Location
Sacramento, Sacramento County, CA
Bid Date
11/14/2021 at 04:00
Project Details
The priority objective of this RFP is to procure a replacement for the District's primary custom Permit and Compliance Access Database (SSD1) and related Access databases. The District is also looking for solutions for other District functions. If a solution(s) is identified that can also replace the 1) Mobile Sources (MOSO) database, 2) the online public complaint system, and 3) public records request solution, the District will determine whether the solution(s) can be implemented concurrently or in a sequential (phased) approach.
All respondents must be registered vendors using Public Purchase in order to submit a proposal. Visit the District's website at http://www.airquality.org/About-Us/Contracting-Opportunities to view instructions on how to register with Public Purchase to receive RFP notifications and download RFP information.
We are an equal opportunity employer.
How to get in touch
Outreach Coordinator
Veronica Ruvalcaba
Telephone
(279) 207-1148
Fax
(279) 207-1144
Address
777 12th Street, Ste. 300
Sacramento, CA 95814