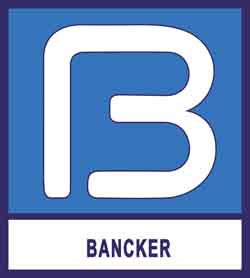 Is seeking qualified MBEs, WBEs, SDVOBs
Outreach Coordinator
Phillip M. Beyer
Project Estimator
Nick Castellano
Telephone
(631) 582-0920
Fax
(631) 582-3698
Address
171 Freeman Avenue
Islip, NY 11751
Project Name
Wellhead Treatment for 1, 4 Dioxane at Plant No. 3
Bid/Contract #
Contract E - Electrical Construction - H2M Project No.: SHWD2002
Awarding Agency
South Huntington Water District
Project Location
South Huntington, Suffolk County, NY
Bid Date
09/30/2021 at 02:00
Project Details
Bancker is submitting a bid for South Huntington Water District and is seeking qualified and NYS-certified M/WBE and SDVOB subcontractors to provide quotes for the following project:

Project: Wellhead Treatment for 1, 4 Dioxane at Plant No. 3 - Contract E

● Excavation & Backfill
● Core Drilling
● Precast
● Electrical Distribution Equipment
● Lighting
● Concrete Equipment Pad(s)
● Diesel Generator with enclosure
● Diesel Fuel
● Bollards
● Supply "Type C" Fill

Quotes are due no later than Wednesday, September 29th by noon.


If interested, please email bids@bancker.com for plans and specifications.

Bancker is an Equal Opportunity Employer.


How to get in touch
Outreach Coordinator
Phillip M. Beyer
Project Estimator
Nick Castellano
Telephone
(631) 582-0920
Fax
(631) 582-3698
Address
171 Freeman Avenue
Islip, NY 11751